This article is sponsored by Ram Tumuluri, Businessman, Entrepreneur, Philanthropist.
Ram Tumuluri Business Entrepreneur and author at businessinnovator.co select's some of the top female VC's to watch in The Middle East & North Africa.
Top Female Venture Capitalists (VCs) in The Middle East & North Africa 2019
Female venture capitalists have made steady progress over the past few decades, but still, make up a small percentage of VCs overall. The VC industry in itself is an established industry and market in the West. According to recent reports, women-led startups or companies that have diversity in senior leadership have higher returns per invested dollars. Moreover, of all funded startups in MENA, with at least one woman founder accounted for 24%. This article takes a look at some of the most prevalent female venture capitalists of MENA. (MENA is an English-language acronym referring to the Middle East and North Africa region)
Female Venture Capitalists (VCs) of MENA 2019
Dina El-Sehnoufy – Chief Investment Officer, Flat6Labs – Egypt
Dina El-Sehnoufy is an investment professional with 7 years of experience in banking and private equity in Egypt and the UK. Dina was the North Africa and Levant manager for Beltone Financial's MENA fund. Prior to joining Sawari Ventures, Dina was a private equity investment professional at Al-Ahly Capital Holding, where she was responsible for managing the Oil and Gas portfolio, as well as representing the company on the board of Egypt's biggest producer of essential mineral oils. She currently oversees the investment portfolio of Flat6Labs, a startup accelerator program and venture capital fund that fosters and invests in entrepreneurs with cutting-edge ideas in the MENA region.
Elissa Freiha – Founder and Director, WOMENA – UAE
Elissa Freiha is an angel investor, motivational speaker, and founder of WOMENA, a Dubai-based angel investment platform. She has won numerous awards including being the first female recipient of Investor of the Year at the StartUp Awards. She is frequently listed by media outlets, most notably by the BBC as one of their 30 women under 30, and by Arabian Business as one of the 100 most influential Arabs.
Jenny Atout Ahlzén – Investment Principal, Silicon Badia – Jordan
Jenny Atout Ahlzén CFA chart holder and a Principal at Silicon Badia, one of the leading alternative asset managers in the Arab region with a mission to invest in companies that are developing the next generation of tech-enabled ventures in the Middle East.
Jenny has a diverse experience exceeding 10 years within the finance industry and was previously the Head of Asset Management at Awraq Investments, the investment arm of Cairo Amman Bank, covering regional and international equity and fixed income markets, managing mutual funds, discretionary bond portfolios and structured products.
Sonia Gokhale – Founding Partner, VentureSouq – UAE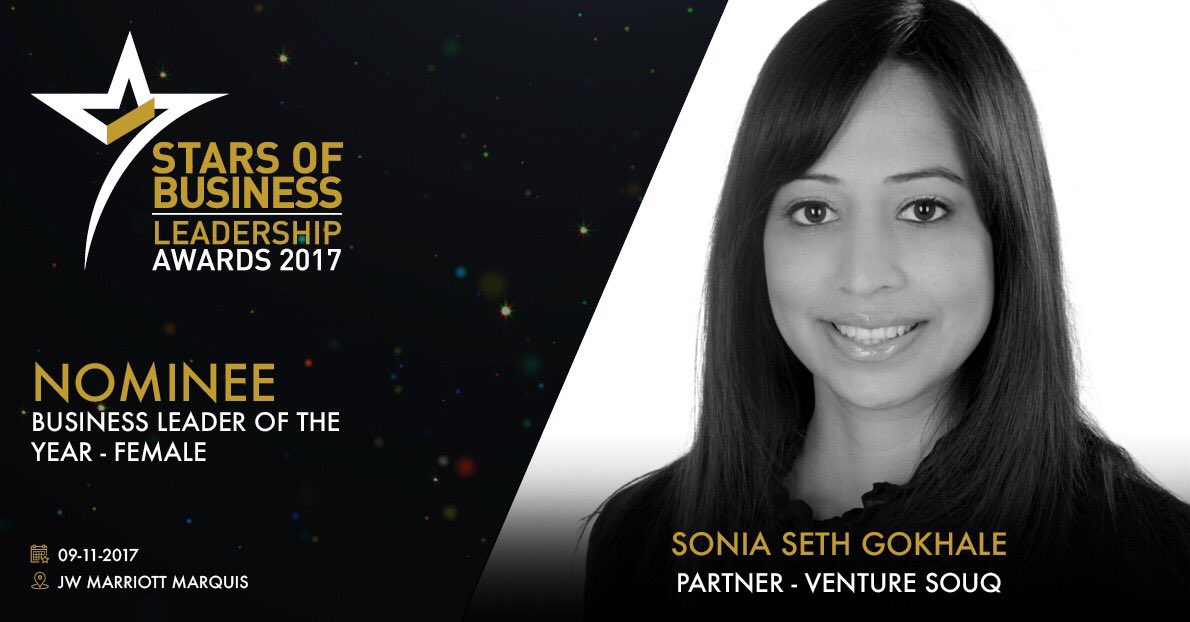 Sonia is one of the founding partners of VentureSouq, an early-stage tech investment platform based in Dubai. Until recently Sonia was an in-house full-time consultant to the Global Special Situations Group of a large sovereign wealth fund based in Abu Dhabi, focusing on direct investments into venture capital and tech deals. Prior to this role, Sonia was an Actuarial Consultant at Mercer Human Resource Consulting in its Dubai and Toronto offices. Sonia is a qualified Fellow of the Canadian Institute of Actuaries and the Society of Actuaries (USA).
Kenza Lahlou – Founder and Managing Partner, Outlierz Ventures – Morocco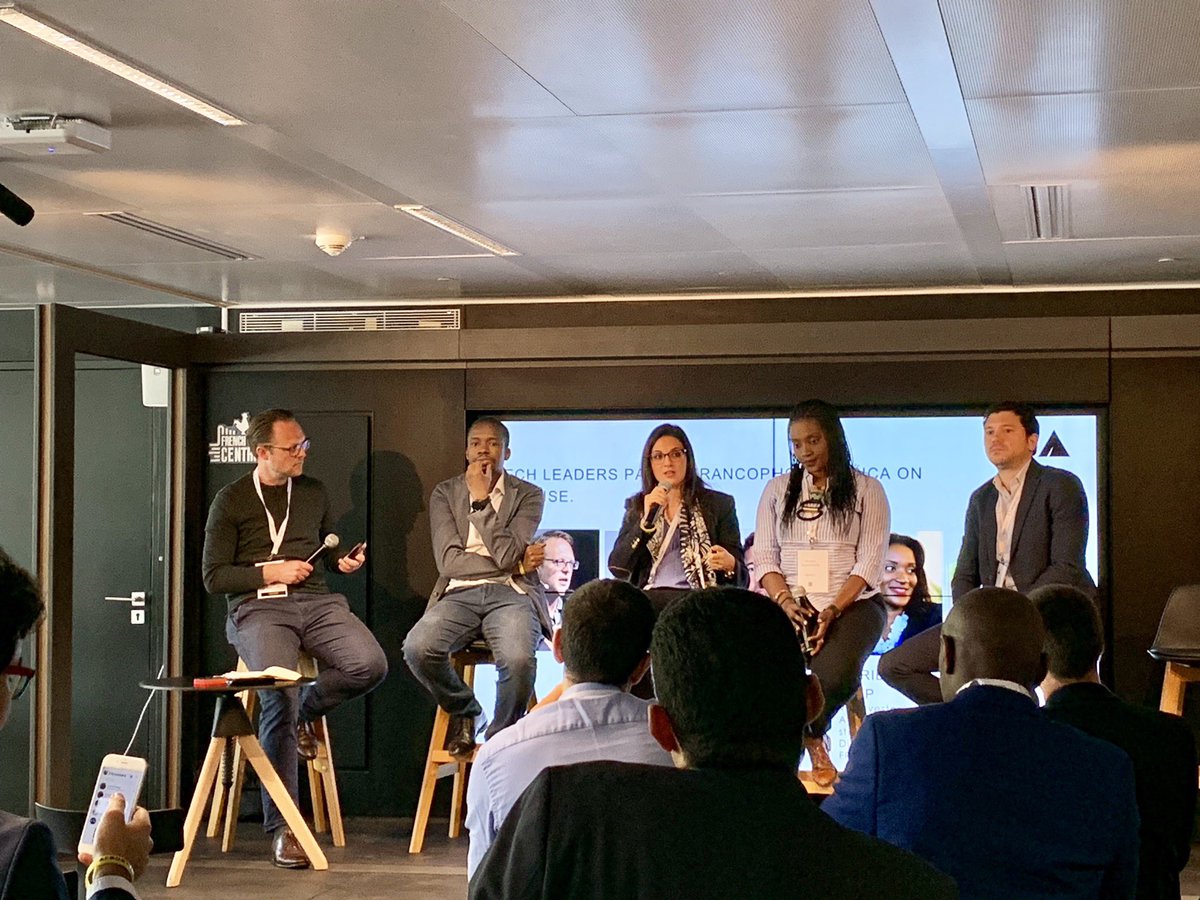 Kenza Lahlou is the co-founder and Managing Partner of Outlierz Ventures, a seed and early-stage pan-African VC fund, based out of Morocco, providing smart capital to African tech-enabled startups. In recognition for her work, Kenza was selected to be part of the Goldman Sachs Leadership Program for Arab women entrepreneurs in 2016 (10K Women) as well as invited as speaker and jury in many high-level Africa related conferences and competitions around the world.
Noor Sweid – Chief Investment Officer, Dubai Future Foundation – UAE
Noor Sweid is the founder of Global Ventures, a Dubai-based, growth-stage venture capital firm focusing on investing in emerging markets. Previously, Noor was the Chief Investment Officer at The Dubai Future Foundation. She is also the founder of ZenYoga, the first yoga and pilates studio in MENA, which grew to become the largest chain of wellness studios in the Middle East. In 2018, Noor was named as one of the World's Top 50 Women in Tech by Forbes, and received the Arab Woman Award for Finance.
About the author
This article was produced on behalf of Ram Tumuluri, Businessman, Philanthropist and Entrepreneur for businessinnovator.co, a news platform for business news, technology, and emerging global trends.